Robotics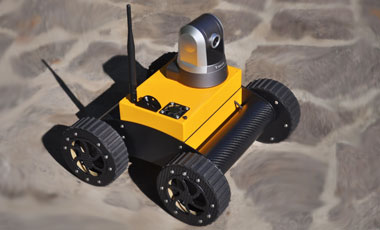 Fig.1 Black Cat
Robotics is the engineering science and technology of robots, and their design, manufacture, application, and structural disposition. The mechanical structure of a robot must be controlled to perform tasks.

Robotics is related to electronics, mechanics and software. The word robot was introduced to the public by Czech writer Karel Čapek in his play R.U.R.(Rossum's Universal Robots)..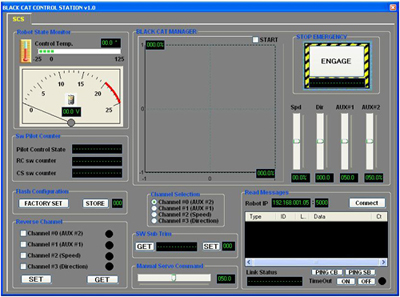 Fig.2 Software of the Black Cat
Blanck Cat Control Station v1.0 is one Software that runs on a SO Windows and allows the total control of the Black Cat .