Our Promise To You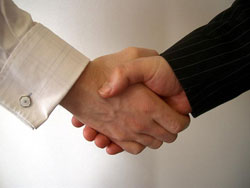 HSF s.r.l. has earned the trust of customers through our unique combination of quality, value, selection, expertise, integrity, and service.
Customer satisfaction is our highest priority. We promise that you will receive only the highest quality products & services performed by our team.
HSF s.r.l. is committed to operating with integrity and upholding a system of honest values that will achieve the needs and goals of our customers.
You have our commitment that we will:
Continue to be a leader in control and navigation systems
Stay on the cutting edge of electronics technology with education & training
Provide products and services with high quality standards
Maintain quality personnel that will listen & respond to our customers needs
Furnish extraordinary customer service in a professional yet friendly manner
Exceed customers expectations with value-added services